I received Lego's kit of the 1985 Audi Sport Quattro S1 for my birthday recently, and decided to have a bit of fun building it by recording the process using my iPhone, then making a sped up video of it.
Building the kit was a nice way to spend an hour or so, and Lego provide great instructions as always. There's a few decals that need to be applied semi-carefully, but nothing too hard - it's rated as an age 7 and up kit and that seems appropriate.
The kit has two separate parts bags, so I filmed the build in two takes - one for bag one, the other for bag two. Here's the finished video:
And here's some still pictures of the finished product: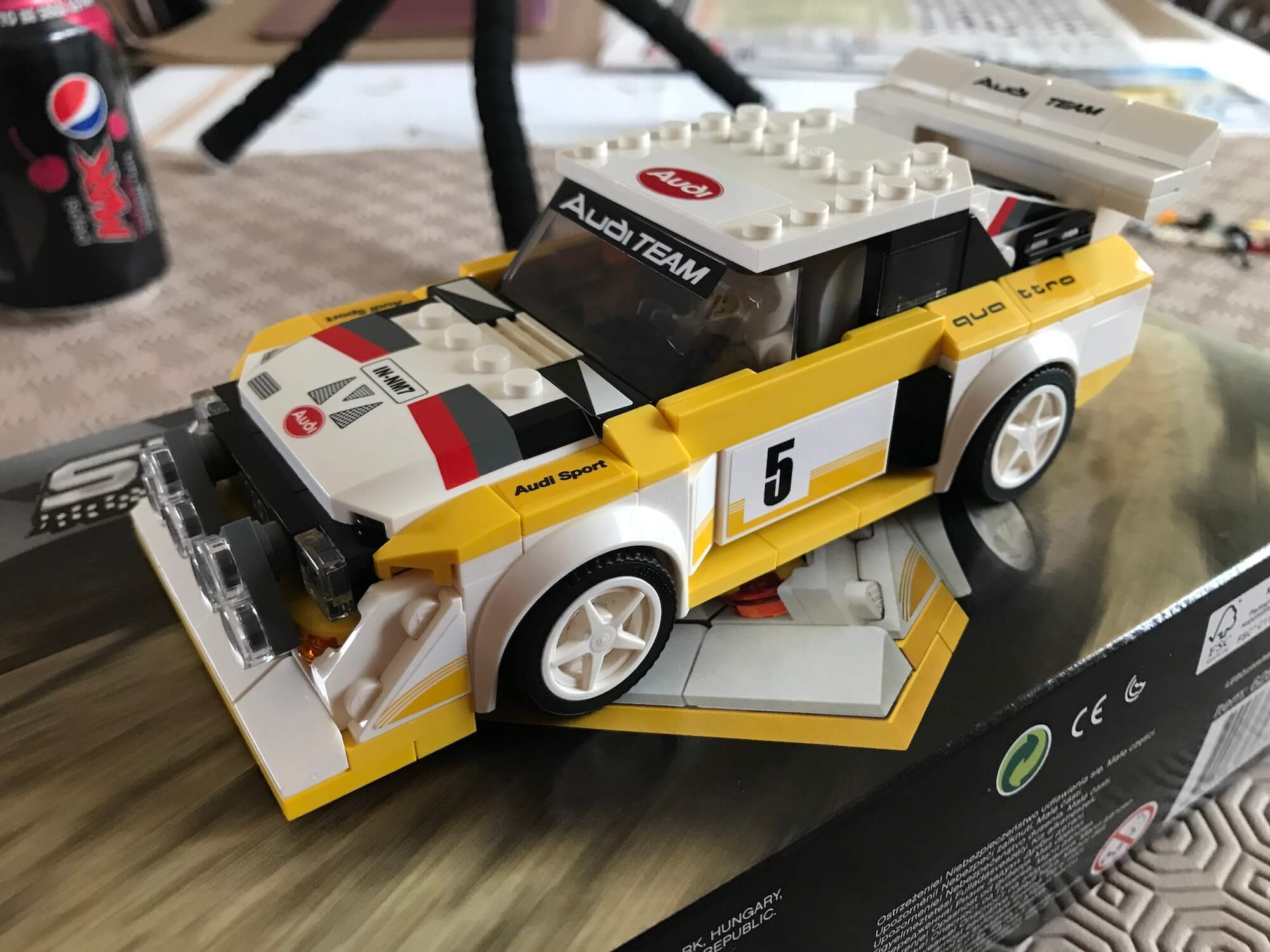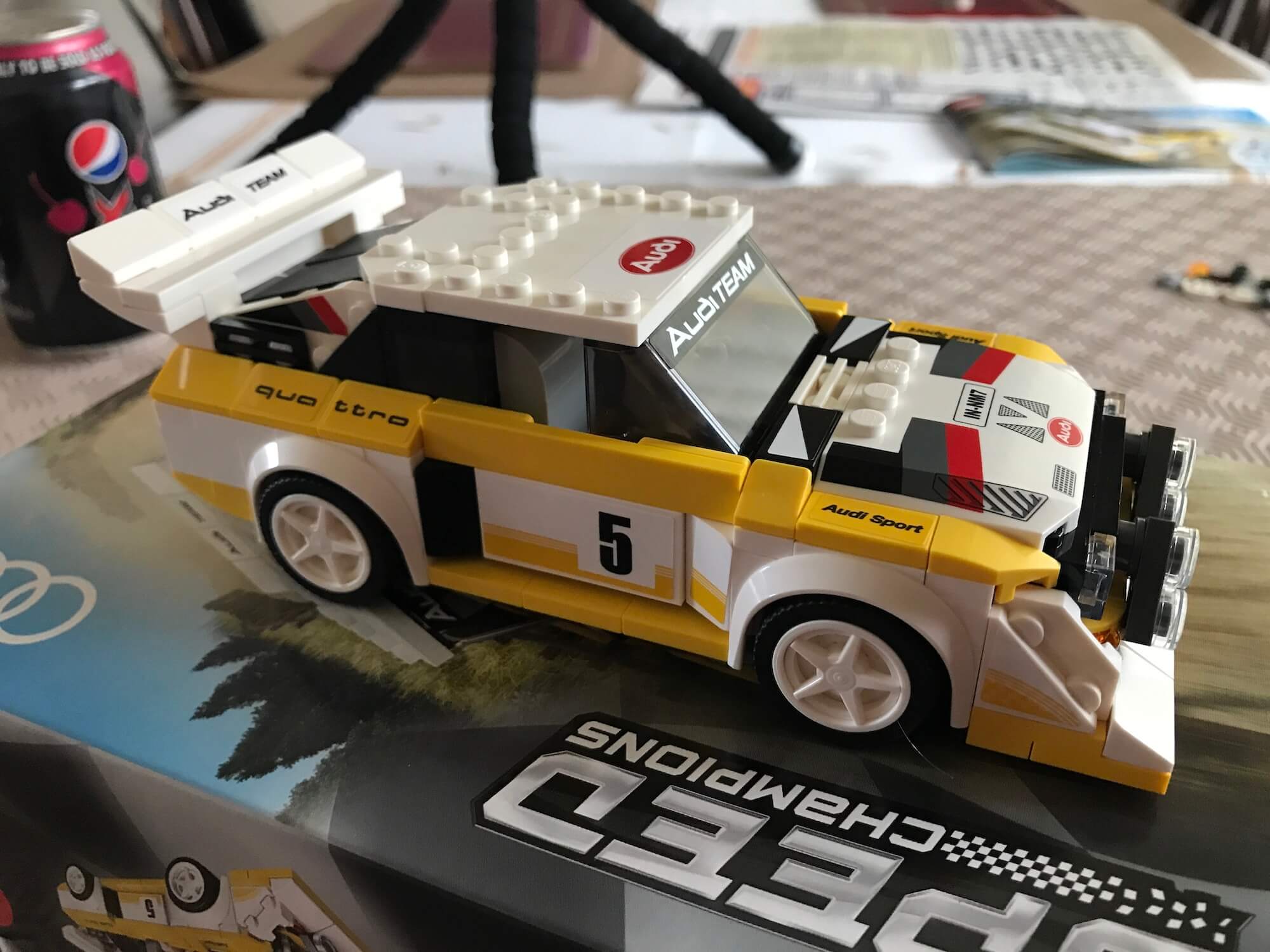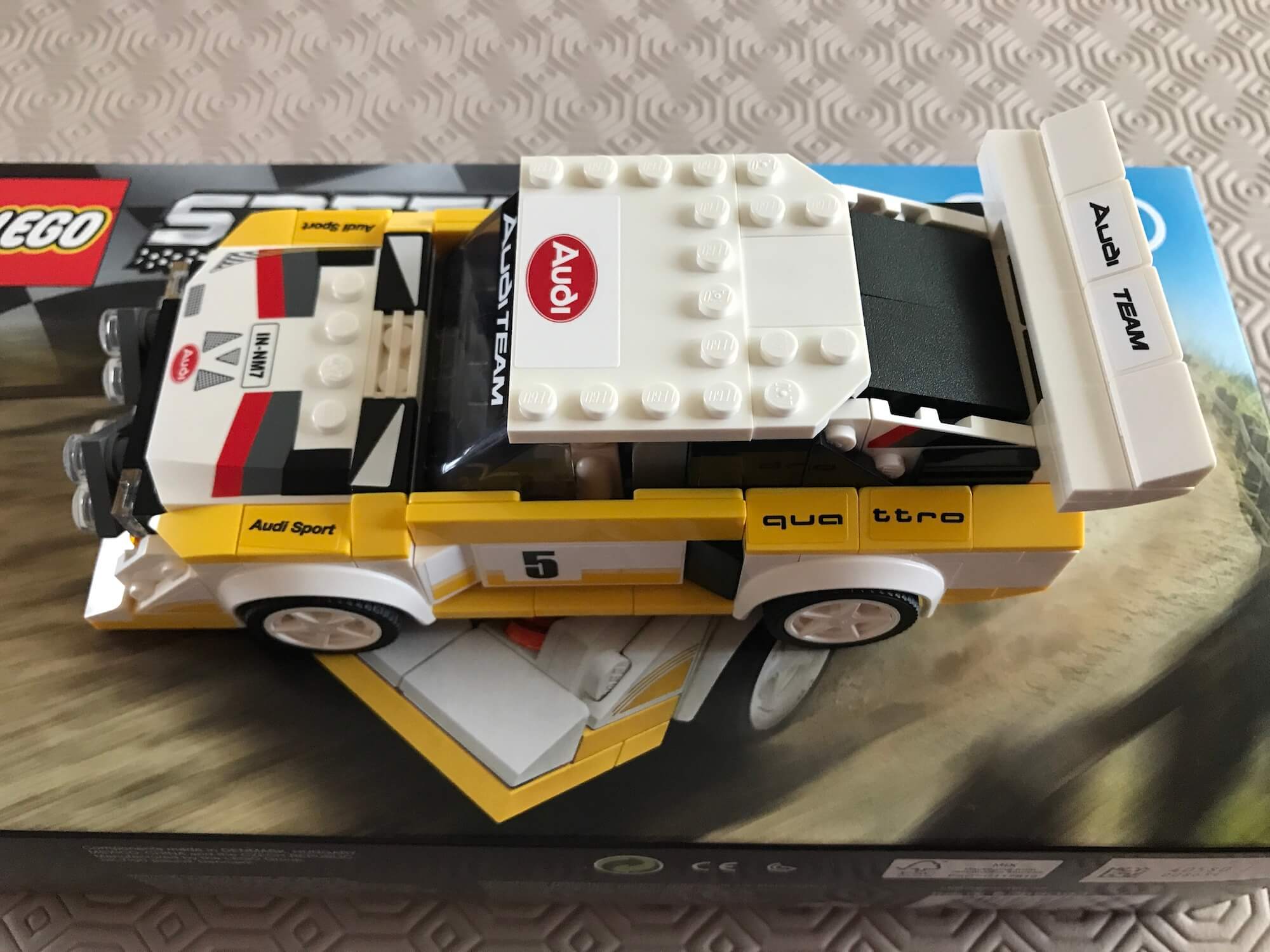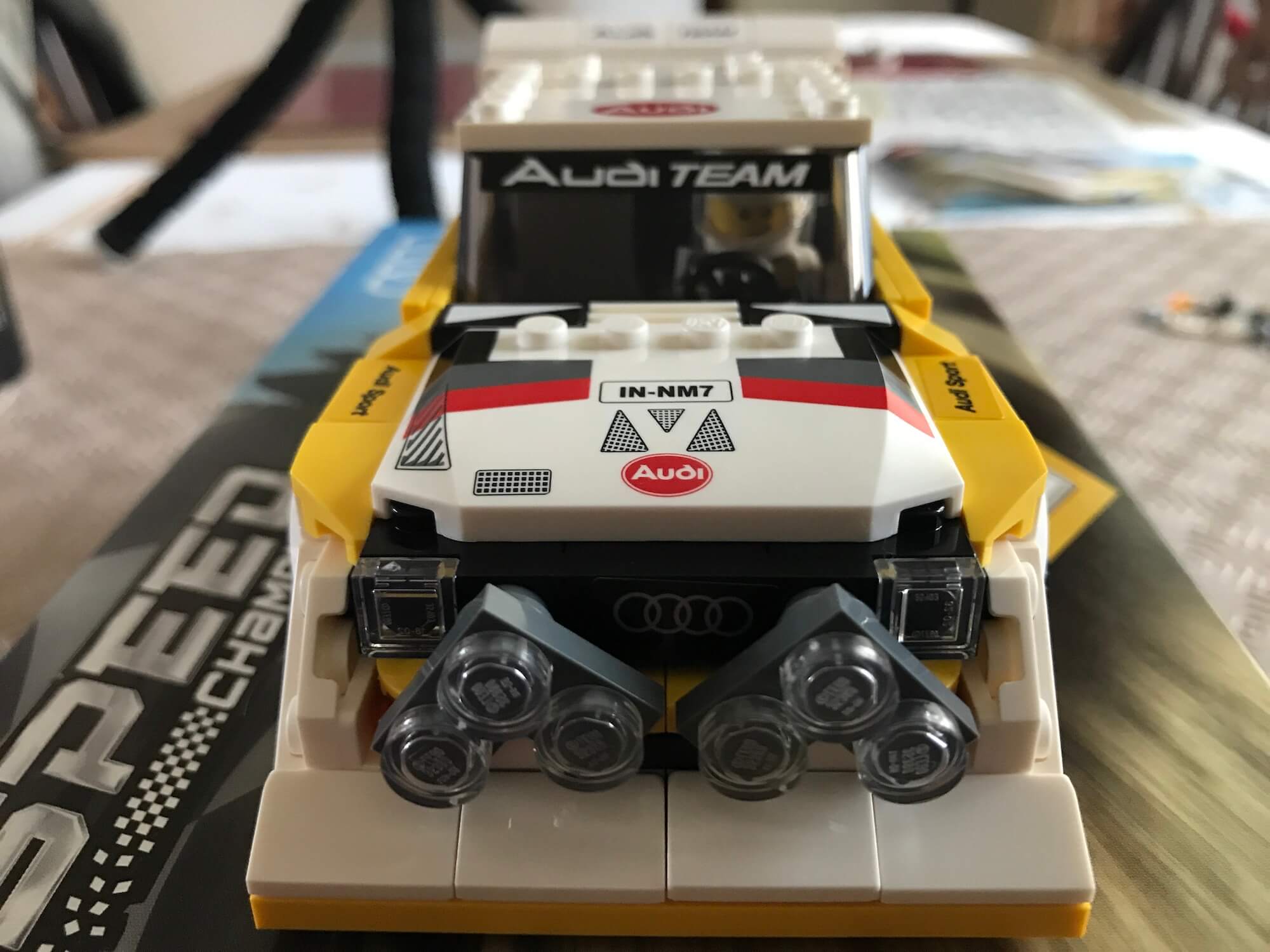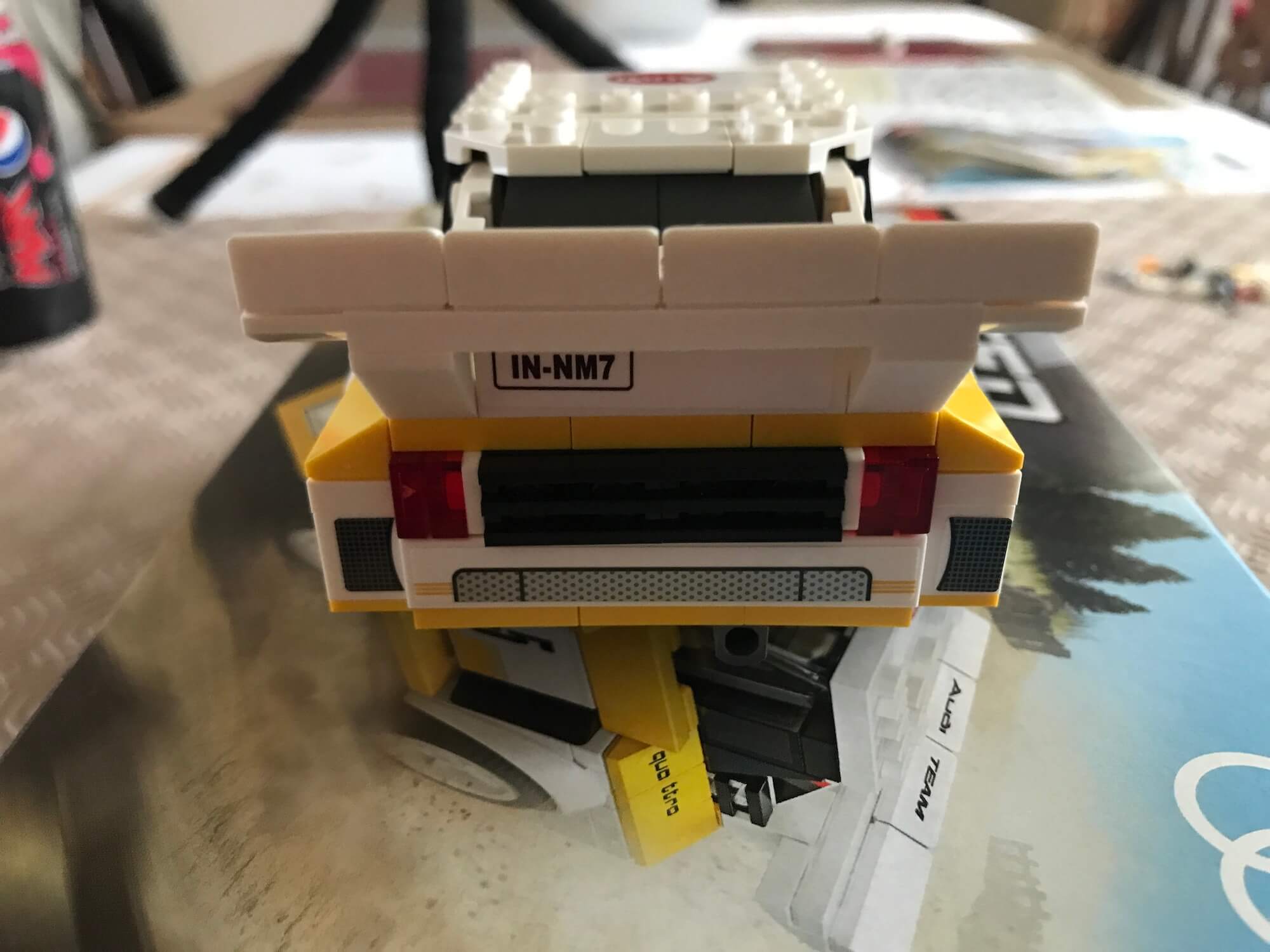 I was pretty impressed with the video results using the front facing camera on my iPhone 7 which was clamped into a tripod. I used iMovie to edit it together, add some titles and speed it up. The music was free and it's called "Box" by "Bimbotronic". It's available from their page on icons8.com.
If you'd like to get one yourself, pick up a kit over at the Lego website!